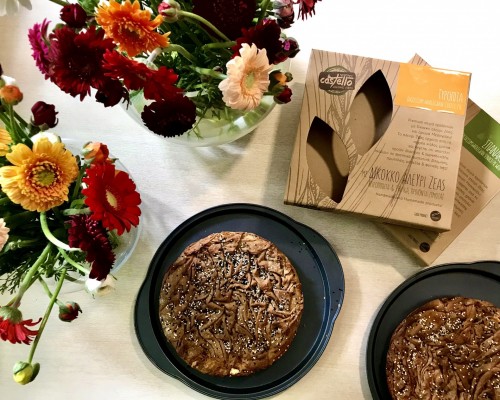 Weight/Dimensions
950-1000 g / 26 cm
Oven

180°C / 50-55min
Handmade

Serving Suggestions
Cook for approximately 50-55 min at 180 C. You can cut and serve our pita products in 4,8 or 16 pieces!
Dicoccum Wholegrain SPINACH PIE WITH OLIVE OIL & FETA
Code number : 15042
Our premium healthier version of our pita products with dicoccum wholegrain flour!
Traditional handmade dough, fresh ingredients and original recipes from the region of Epirus! A full product range of rich flavors, bringing in the spotlight the Greek "Pita" ancestry through irresistible pastries & delicacies ideal for bakeries, pastry shops, hotels, catering services, taverns and coffee-snack bars. Cut our pies accordingly and serve them as breakfast, appetizer, snack or even a full meal. The care we give to our fillings makes our pitas keep their true taste either served hot or cold.